With travel and exploration having been severely restricted for most of 2020, travellers everywhere are longing to hear "doors to manual" and have an adventure that goes beyond the boundaries of the local park. With 2021 being hailed as the year of the 'epic holiday', we're going to be spoilt for choice for where to go once travel becomes a reality once again, so we've put together a travel guide to serve as inspiration for the next 12 months. Happy planning (and travelling!).
---
January
2021 X-Games Aspen (28th – 31st January)
X Games returns to Buttermilk in Aspen, Colorado for the 20th consecutive year this January! Nearly 100 of the world's top winter athletes will take center stage and will compete in the biggest snow sport event of the year. X Games Aspen will have live coverage of the event on ESPN, ESPN2, and ABC. Fans can follow along @AspenSnowmass and @XGames across social channels for behind-the-scenes look into X Games Aspen. New to the event will be a virtual experience, bringing the excitement of X Games Aspen to fans at home. The immersive and interactive environment will allow fans to explore and discover X Games content, interact with sponsors, and enter for a chance to win prizes.
---
February
Tour (virtually) the Michinoku Coastal Trail, Hachinohe, Japan
https://visithachinohe.com/en/
February is one of the best times to visit northern Honshu; although temperatures are still low, the meters-high snow drifts have started to melt and grey skies have given way to crisp sunny days with blue skies. The Michinoku Coastal Trail is a Tohoku-wide, collaborative project by four prefectures and 28 cities, towns, and villages. Part of the Sanriku Fukku National Park and cited as Japan's longest trail, the trail begins (or ends) at Kabushima Shrine in Hachinohe. Passing along coastal roads, through pine forests and little fishing villages, visitors will have the opportunity to stop off at secluded beauty spots along the way. Call into a local fish restaurant to refuel or enjoy one of the many shrines and temples as you make your way down the coastline of Hachinohe Prefecture. Spanning more than 1,000km this is one of the best paths you can take to experience the real Japan and it is now even easier to explore thanks to a recent series of videos.
---
March
Opening of One&Only Portonovi and Mimosa Festival, Montenegro
https://see.montenegro.travel/en
Marking the official start of spring the Mimosa Festival (14th Feb – 14th March 2021), also known as the festival of flowers, is held annually in the pretty coastal town of Herceg Novi. A mash of yellow blooms, marching majorettes, music concerts and sports events the festival, established in 1969, celebrates the arrival of spring and brings the community together through a series of free events and regional cuisine. Locals believe the Mimosa flower represents rebirth, restoration, and new growth for the year ahead. Just 15 minutes drive down the Adriatic Riviera is the One&Only Portonovi. This resort will be the luxury hotelier's first property in Europe and is set to open on 21 March 2021. Located just 50 minutes from Tivat Airport, one hour from Dubrovnik, and two and a half hours from Podgorica Airport, One&Only Portonovi will be accessible by land, sea and air, with exclusive facilities for superyachts, helicopter and private jet transfers. The year-round destination resort will showcase 113 luxury guestrooms, suites and villas and 10 One&Only Private Homes boasting stunning views of the UNESCO World Heritage site Bay of Kotor.
---
April
Chase wildflowers and waterfalls, Yosemite Tuolumne County, California
Avoid the crowds of Yosemite National Park valley floor and head for the mighty Hetch Hetchy Reservoir. Embark on one of five hikes taking hikers through forest and meadow terrain with spectacular views of waterfalls and vistas. Serving San Francisco with its drinking water from the High Sierra mountains still to this day, Hetch Hetchy trails vary in difficulty; from the O'Shaughnessy Dam, Wapama Falls Trail is a moderate 8km round trip best enjoyed in spring with wildflowers along the route. Those looking to adventure on a little further, Rancheria Falls is a 21.4km round trip taking 6-8 hours to complete through forests and meadows, and providing great views of the reservoir from a higher elevation.
---
May
Monkey Run in Morocco (20th – 29th May)
The Monkey Run is a massive adventure on a tiny motorbike. Mounted on insufficiently powerful, inappropriately sized and wholly unreliable 48cc Monkey Bikes up to 50 participants ride 435-miles across the desert and mountains of Morocco. The Monkey Run follows an "unroute" from a desert oasis near the tiny eastern town of Merzouga, to a secret location near Marrakech along the shores at Agadir, via the chilly peaks of the Atlas Mountains and Sahara sand dunes. Tom Morgan, founder of UK-based extreme travel company The Adventurists, is behind this week-long road trip riding wildly unsuitable motor vehicles through some of North Africa's most spectacular terrain. The 69kg bikes frequently break down, are useless uphill, and the handlebars have a habit of snapping off.
"Blood moon" total lunar eclipse in Yosemite Mariposa (26th May)
This May people will be able to witness the moon blush red as it undergoes a dramatic total lunar eclipse. This happens when the sun, Earth, and moon are precisely aligned so that our planet's shadow completely blankets the moon's face. Where better to witness this than in Yosemite Mariposa, one of the world's greatest stargazing spots and one of the best vantage points to catch a glimpse of this red moon this year. Miles from the nearest city lights with a very dark night sky Mariposa County is an astrophotographer's dream. Check out this video to catch a glimpse of the magic. This year's total lunar eclipse coincides with the moon being at its closest point to Earth (sometimes called a supermoon), so the lunar disk will also be bigger and brighter than an average full moon. Keen stargazers will need to stay up late for this one though – the total eclipse, when the moon appears to turn red, will begin at 3:11 a.m. and end at 3:25 a.m Pacific time.
---
June
Stress Management at Post Ranch Inn, Big Sur
Nestled 1,200 ft above the Pacific Ocean in Big Sur, Post Ranch Inn is the epitome of relaxation, wellness and luxury. During 2020 the hotel heard from many guests about the stress and anxiety they experienced as a result of the pandemic. With this in mind they have created 6 Pillars of Healthy Living™ – a stress reduction and wellness programme exclusively for Post Ranch guests. In partnership with BlueWave Medicine and its founder, noted integrative medicine physician, Dr. Brad Jacobs, MD MPH, and presented in conjunction with Kristine Huffman, LICSW, the programme is designed to help guests cope with the stress of the pandemic, improve resiliency & mental clarity, optimise restorative sleep, and experience the healing quality of outdoor activities and exercise. The programme offers travellers the opportunity to return to nature, quiet the mind and reconnect with self and partner, while utilising wellness practices designed to focus on both mental and physical well-being. Activities include Ayurvedic nutrition, aromatherapy alchemy and Shaman drum journeys, plus much more.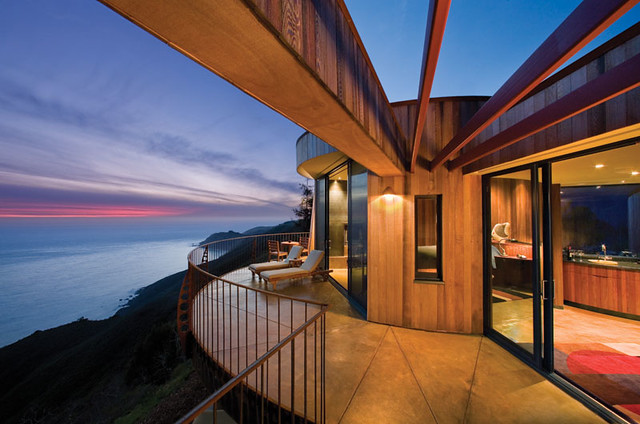 ---
July
Picklesburgh, Pittsburgh (July, exact dates tbc)
The Picklesburgh festival is a culinary celebration that goes beyond the infamous dill pickle. Hosted on one of the iconic sister bridges (three bright yellow bridges that connect downtown to the North Side) local restaurants and budding chefs set up pop-up stalls selling all things pickled, from artisan cocktails to deep fried pickles on a stick and pickle-flavoured oreos. The festival also includes live music, how-to demos, author talks and pickled merch. For the second year running, Picklesburgh has been recognised as America's #1 speciality food festival.
---
August
Rocky Mountaineer arrives in Colorado
Rocky Mountaineer plans to bring its luxury train journeys to a new route through Colorado in August 2021, on its first ever rail journey in the USA. The Rockies to the Red Rocks route (which can be experienced eastbound or westbound) will be a two-day rail journey between Denver, Colorado, and Moab, Utah, with an overnight stay in Glenwood Springs, Colorado. Rocky Mountaineer operates multi-day, daytime train journeys that feature incredible scenery, regional cuisine, and attentive service in its spacious, glass-domed train coaches. The new route will launch with a preview season of 40 departures across ten weeks from 15th August to 23rd October 2021. The two-day rail journeys, including a one-night hotel accommodation in Glenwood Springs, will start from $1,250 USD (approx. £1012.50) per person.
Before commencing their rail adventure, visitors will have the opportunity to spend a few nights exploring the 'Mile-High' city of Denver or combine this rail journey with an extended stay in other parts of the state such as the Rocky Mountain National Park, former gold-rush mining town Durango or the UNESCO World Heritage Site, the Mesa Verde National Park.
Mountain, Beers & Bluesapalooza in Mammoth Lakes (5th – 8th August)
Mammoth Lakes is known for its incredible skiing, but it's also one of California's hidden secrets for an epic summer road trip – think hiking, mountain biking…and craft beer. Head to California's High Sierras 5th – 8th August, 2021, to experience over 85+ craft breweries/cideries pouring drinks from around the U.S., all set to the stunning adventure playground of Mammoth Lakes. The annual four-day Mammoth Festival of Beers & Bluesapalooza also features more than 20 bands on two stages performing blues, rock, R&B and soul. Come and celebrate a different side of California.
---
September
Farm to Fork Festival, Sacramento (September, exact dates tbc)
Sacramento, California's state capital, is America's Farm-to-Fork Capital, which means there's never any shortage of food and drink events. The highlight each year is Visit Sacramento's annual Farm-to-Fork Festival, which celebrates the region's incredible food and agriculture. Luckily this year the harvest season's most anticipated music and food festival will return to Sacramento's Capitol Mall in September 2021. Top music artists will headline the festival's two-day concert series, and visitors will find more than a mile of local food from top chefs, regional wines, craft beer tasting, cooking demonstrations and much more. The Street Festival is admission-free. In addition, the Tower Bridge Dinner is one of the U.S's most unforgettable dining experiences as hundreds gather to enjoy a locally sourced dinner prepared by some of the region – and the world's – top chefs, served open air on Sacramento's famed Tower Bridge.
---
October
Stone Crab Claw Festival, Florida's Paradise Coast (October, exact dates tbc)
Unofficially crowned as the Stone Crab capital of the world, the annual Stone Crab Claw Harvest Festival takes place at the Historic Old Naples Waterfront. The weekend sees live music, fresh off the boat seafood and locally harvester stone crab claws and family activity. The harvest season runs from October to May and in order to harvest the most desirable part of the crab (the claw) fishermen detach them at the joint and throw the crustaceans back. Stone crabs have the ability to regenerate their claws every 1-2 years, making this Florida's most coveted sustainable food source.
Takayama Matsuri festival, Three Star Road
October is one of the best times to visit Takayama, located along the Three Star Road, as the weather is warm and often sunny. The Takayama Matsuri is held twice a year in spring (April 14-15) and autumn (October 9-10) in the old town of Takayama attracting many spectators. The festival is ranked as one of Japan's three most beautiful festivals alongside Kyoto's Gion Matsuri and the Chichibu Yomatsuri. Additionally, early October can be a good time to hike in the Japan Alps, where the fall foliage will be peaking.
---
November
Chase the winter sun in The Islands of Tahiti
Experience a tropical island adventure in the South Pacific this winter and travel to the sun-kissed Islands of Tahiti, where the average annual temperature is 27 degrees. French Polynesia is the perfect destination for chasing the winter sun. The islands boast gilded beaches and aquamarine waters where guests can soak up the Tahitian culture, devour fresh sea-to-fork cuisine and embark on a number of activities from deep water shark diving to hiking around the mountainous landscape. There is an abundance of accommodation to stay in with Hotel Kia Ora Resort and Spa being a popular choice located on the northern stretch of Rangiroa near the Tiputa Pass, perfect for dive-lovers.
---
December
Rack up those missed powder days at Deer Valley..or heli-skiing British Columbia
www.deervalley.com / www.cmhheli.com
With many missing out on their ski fix this year, winter 2021 is all about hitting the mountains! Deer Valley Resort, Utah, was recently named the United States' Best Ski Resort by the World Ski Awards for an eighth consecutive year (2013-2020). The ski-only resort offers 21 chairlifts, 103 ski runs, six bowls, 300 annual inches of powder, 2,026 acres of alpine skiing, combined with 5* service – 14 restaurants, three elegant day lodges, and hundreds of Deer Valley managed luxury accommodations. Alternatively, for those wanting to go really big this year, check out CMH heli-skiing in British Columbia, where daredevils are dropped into pristine runs to ski several thousand feet of untracked, bottomless snow via helicopter.
---