HOSHINOYA Bali, the first resort in Indonesia from the luxury Japanese Hoshino Resorts brand, is a magnificent fusion of traditional Japanese ryokan style with Balinese culture. Rie Azuma and Hiroki Hasegawa, two architects working out of Tokyo, have created a floating architectural wonder high above a ravishing dreamscape in Ubud, Bali. The stunning five-star resort has chosen to skip the traditional static infinity pool in favour of three long, deep-green canal-style pools, each of which can be reached directly from one of the hotel's thirty elegant villas.
The lobby, dining, and wellness facilities, as well as private café spaces resembling suspended cages, are located in a series of thatched-roof structures that slope down the often-mist-covered valley into the jungle. A visit to HOSHINOYA Bali will leave you feeling like you've fallen into a magical paradise as you walk alongside the rushing water of subak and the ancient UNESCO irrigation canals and the green-scape of the Bali jungle.
---
Photo Gallery
---
Location
The 30-minute drive North-East from Ubud will take you via towns and picturesque rice paddies to the ultra-luxurious villa-only resort. Perched high above the Pakerisan River, set in the middle of a tropical rainforest, guests will feel as if they are in a jungle retreat, however Ngurah Rai International Airport is only a 90 minute drive from the hotel and the resort also provides free, regular shuttle service into Ubud.
HOSHINOYA has excellent service that is both polite and private, especially as both the Balinese and Japanese cultures are well-known for their warm and professional hospitality, this very much oozes throughout the resort in every aspect and area of the hotel.
---
Rooms & Suites
Each of HOSHINOYA Bali's three villa types, Bulan, Soka, and Jalak, draws inspiration from both Japanese and Balinese design traditions, all featuring soaring, thatched ceilings and remarkable hand-carved wall panels depicting Balinese legends. In addition to the main pools, each villa features its own semi-private pool area. Request one of the three ground-level Jalak villas if you want to look out at the jungle, whilst the Soka-style homes feature an upper-level bedroom that overlook the main living space. However, even the most affordable of the Bulan villas boasts a large tub, a shower in a stunning Asian style, and not one but two terraces. There is space for three to stay in Villa Bulan and Villa Jalan, whilst the Villa Soka is perfectly suitable for a couple.
---
Dining & Drinks
Breakfast, lunch, and dinner are all served in the same stunning open area high above the jungle, with seating options ranging from traditional Japanese dining on cushioned, low-tabled seats to more Western-style table sitting. A small selection of Western and Indonesian dishes are available on the menu, with popular traditional dishes including soto ayam (chicken noodle soup), and a delicious beef rendang all available both à la carte and as part of a prix fixe modern Balinese banquet. The breakfast options are limited, with only a set menu (Indonesian, Japanese, or Western) and à la carte menu which has a few salads, fruits, breads, and eggs to choose from. My favourite was the delicious Japanese breakfast sets, which features small items including rice, pickles, grilled fish, and miso soup.
The talented chefs carefully craft all cuisine to expertly blend Balinese flavours with Japanese techniques using only locally obtained products. The modern Balinese tasting menu exemplifies this spirit brilliantly with its nine dishes that take you on a voyage of flavour and texture.
---
Spa & Facilities
The spa, surrounded by lush greenery, provides a tranquil setting for a relaxing treatment, which can be reached by riding a funicular railway deeper into the valley. Instead of listening to a spa playlist of a forest's ambience during your massage, you can enjoy the real thing outside the window. Relax in an open-air flower bath or receive a massage with oils infused with Balinese herbal essences and flowers while listening to the soothing sounds of the tropical birds and running water.
Guests can also immerse themselves in Balinese culture by taking part in daily activities including batik printing, temple offering preparation, and Balinese dancing lessons. The library is fairly well-stocked, and there are plenty of peaceful spots on the grounds in which guests can read books or relax.
---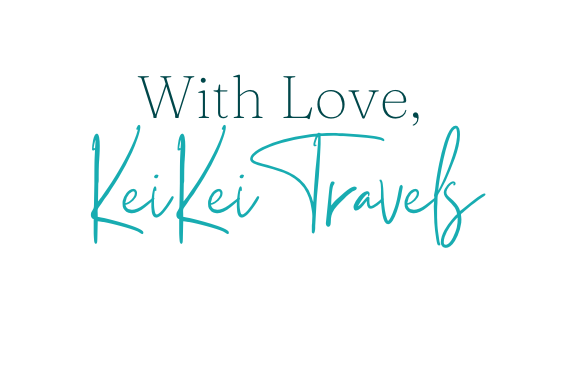 KeiKei is a London-based award-winning journalist and videographer with a degree in Broadcast Media and Journalism from the University of the West of Scotland and an extensive reporting background in news, entertainment, travel, and lifestyle.
KeiKei has travelled the globe interviewing, reporting and reviewing. Her work has been published in worldwide media outlets including, The New York Post, The Guardian, The Mirror, The Daily Mail, National Geographic and Conde Nast publications.