Havana The Capital
While Havana is a historic city with plenty of Old World charm, it also has plenty of big-city excitement. Havana is a fantastic day excursion from Varadero as it's only a couple of hours away. Tourists should spend their evenings strolling along the Malecón, an 8-kilometre esplanade and seawall that runs parallel to the Havana Harbor.
---
Diving & Snorkelling
While lying on one of the stunning beaches in Varadero or Cayo Coco for hours is a tranquil getaway, diving beneath the turquoise waves is a memorable experience. Boarding a cruise to the coral reef is a once-in-a-lifetime adventure that should be on everyone's bucket list.
---
Cuban Cuisine & Cigars
A trip to Cuba would be incomplete without dining in one of Cuba's fantastic restaurants. Cuban cooking is a fusion of Taino, Spanish, African, and Caribbean cuisines, with pork, rice, beans, and spices as the key ingredients. Try the classic ropa vieja served with rice or yuca frita. Cuba's famous hand-rolled cigars are also part of the country's history and a tour to one of the factories will demonstrate the attention to detail that each cigar is created. Last but not least, why not carry a bottle of local rum back with you? It's some of the Caribbean's finest!
---
Currency
The Cuban Convertible Peso (CUC), which was previously the official currency used by travellers visiting Cuba, is no longer in circulation. The Cuban Peso (CUP) has replaced it as the official currency. US $1 is equivalent to around 24 CUP.
In addition, American cash, credit cards issued by an American institution (e.g., Amex, Citibank, MNBA, AAA, CAA) and pre-paid Canadian or American credit cards are not accepted in Cuba.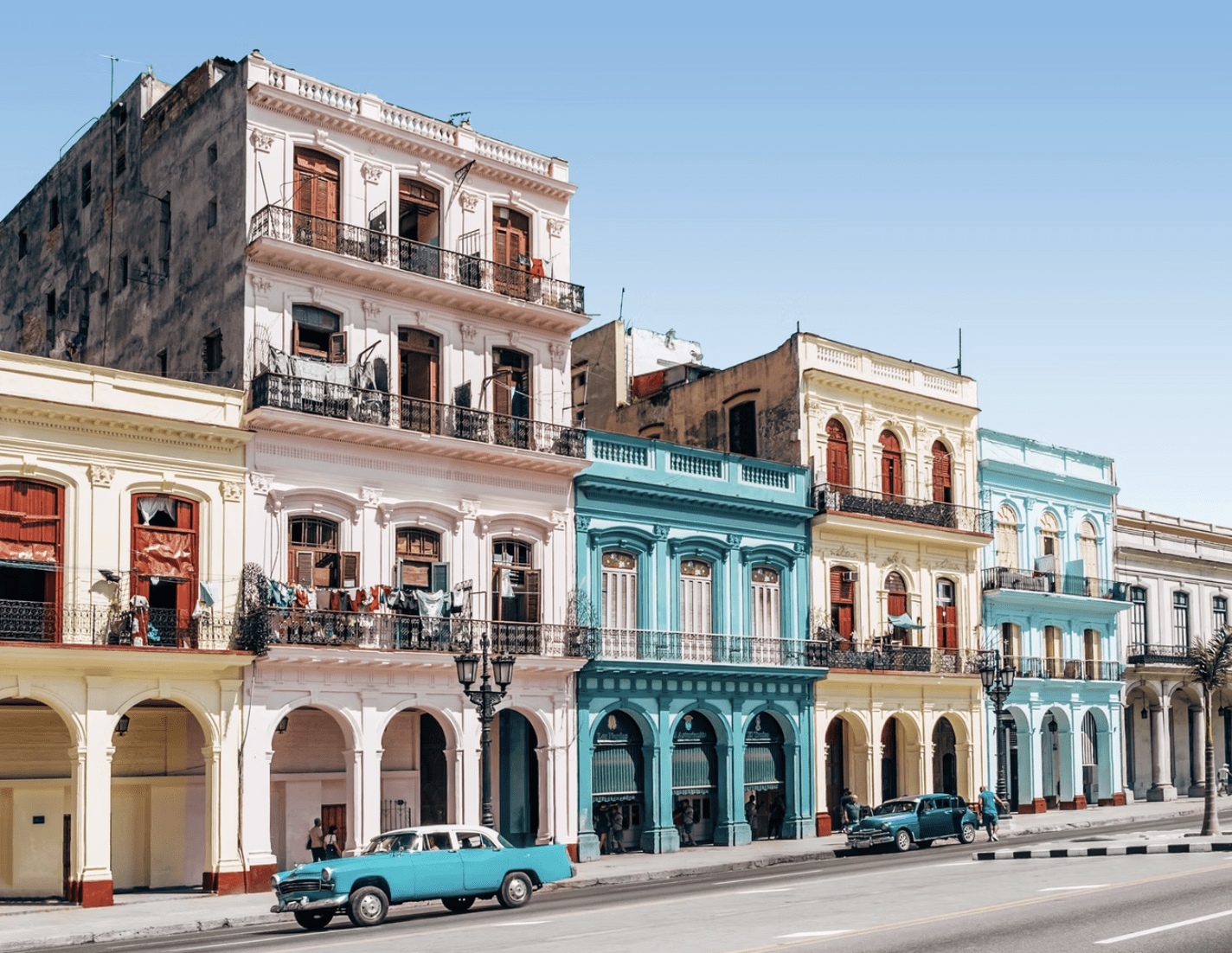 ---
Official Language
Cuban Spanish is Cuba's official language, which is associated with Caribbean Spanish. Haitian Creole is the second most popular language in Cuba.
---
Things to remember
For security reasons: Satellite, GPS, Walkie-Talkies and electronic cigarettes are prohibited in Cuba. These devices will be confiscated by Cuban Customs upon arrival.