The Islands of Tahiti are known for being environmental stewards. The Polynesian culture takes the environment very seriously and therefore, The Islands of Tahiti are striving for sustainable tourism. They were one of the first nations to enact laws protecting marine life, with one of the first UNESCO Biosphere reserves. Additionally, the islands implemented a ban on all sunscreen harmful to the coral from all tourist sites. From solar-powered boats to resorts that run on coconut oil, The Islands of Tahiti host a number of initiatives and experiences that ensure guests can enjoy their paradise in an eco-conscious way.
See our top six ways in which the gorgeous islands do their bit to be sustainable.
For more information on The Islands of Tahiti, visit www.tahititourisme.uk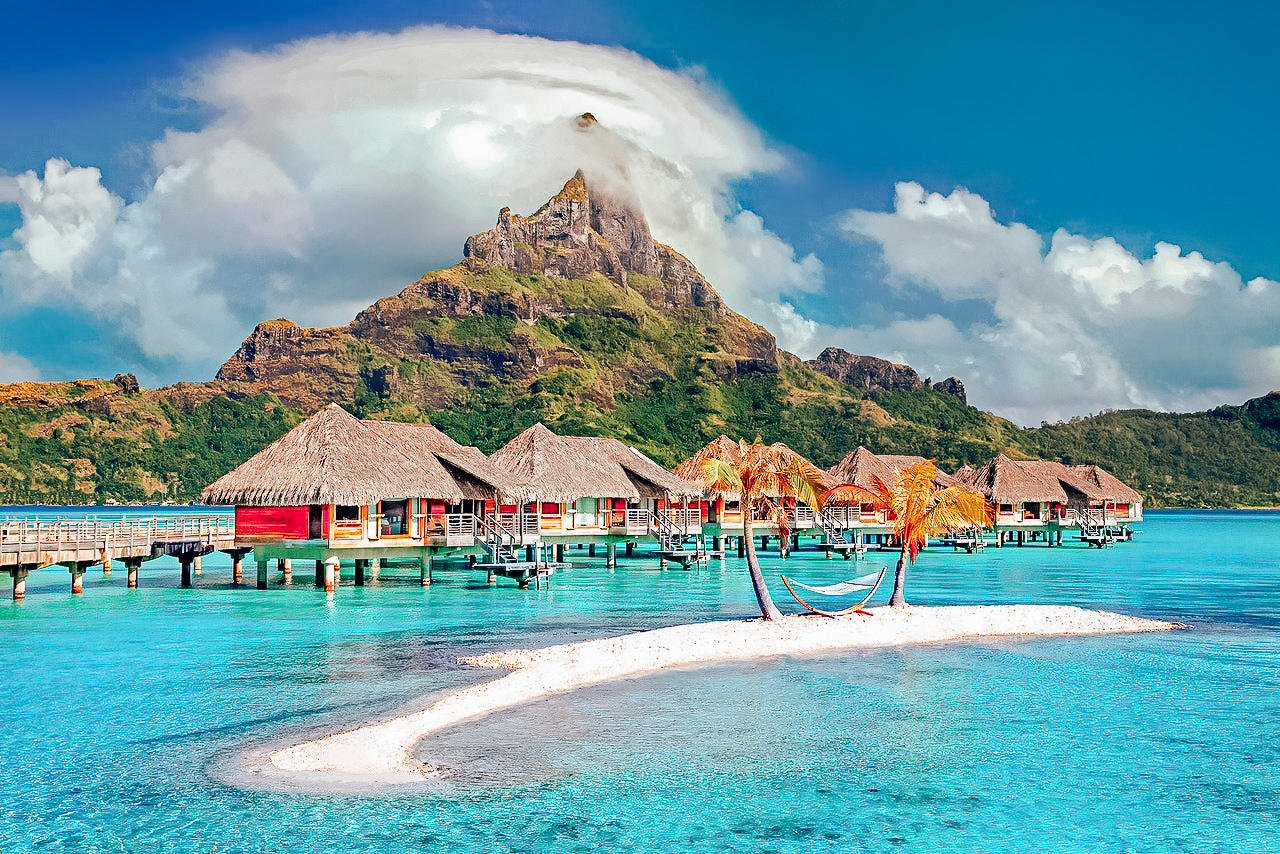 ---
Giving back to the ocean
Approximately, only 45% of the world's reefs are regarded as being relatively healthy worldwide with the remainder being threatened by pollution and climate change. Coral reefs regulate global climate, protect coasts against storms and provide the habitat for about 25% of marine life. Adopting a coral is a tangible way to make a difference to help keep marine life alive. Visitors can join the Coral Gardener programme, adopt a coral and plant it back into its natural environment. Those who participate in the programme can personally name the coral and will receive a certificate with the adopted coral's GPS sea coordinates. It is a great way to commemorate a visit along with helping the environment and gives visitors a reason to return to see the growth of their coral.
---
Help the turtles at the Ecological Turtle Center at Le Meridien Bora Bora
Le Meridien, Bora Bora has dedicated initiatives to help protect and care for the local marine life in Bora Bora since the year 2000. They set up an ecological turtle centre that offers a number of activities unique to the resort, visitors can learn about the local species and how the centre protects them from on-site expert biologists and conservationists. There are a number of packages on offer for guests to choose from including 'Live My Life' which offers the experience of becoming a healer for a day partaking in the care for the sea turtles present at the centre.
---
Enjoy eco-friendly opulence in Tetiaroa & Bora Bora
The Brando is a luxury resort that relies entirely on renewable energy sources including solar power and coconut oil. All building materials used are of local or certified origin, renewable, or incorporate recycled components. A pioneering deep seawater air-conditioning system keeps the hotel cool and all guests are provided with free bicycles to get around the island, further reducing the carbon footprint. The owners also built an Eco-station, gifting it to Tetiaroa Society; a non-profit organisation established to allow scientists to lead research into sustainable interdependence.
---
Stay on the ELYT eco-friendly catamaran
This solar-powered and eco-friendly catamaran was inspired by Polynesian canoes and the islands' water lifestyle. Everything aboard the floating bungalow, from propulsion to hot water to equipment, is powered by solar panels. The absence of a diesel engine also means that the catamaran will be low-impact, smoke and smell-free, making the stay aboard much more enjoyable. The catamaran can welcome up to eight guests, hosts two bathrooms, a living room and a kitchen with a sundeck that offers 360° views of the lagoon and comes with a bar and a barbecue setup. Aboard the catamaran are two inflatable kayaks, two inflatable SUP boards and snorkelling gear for guests to explore the stunning cool blue waters.
---
Stay at the locally sourced and designed Ninamu Resort
Located on Tikehau Atoll, Ninamu Resort is hidden on a private island on the southwest side of the island and is surrounded by pristine pink and white sand beaches, palm trees and a tropical lagoon. The resort prides itself as a luxury-minded, outdoor enthusiasts' retreat, with accommodation that has been hand-crafted with only natural, locally sourced materials, with the intention to offer luxury with minimal impact on the environment. Most of the bungalows were purposely built in a position to take advantage of the trade winds to keep them naturally ventilated as much as possible. The water Ninamu Resort uses is mostly collected rainwater, and when needed it uses its own desalination equipment to make up for any shortage. The resort's electricity is also partly provided through solar power.
---
Indulge in locally sourced foods
Rather than indulging in imported ingredients why not eat locally sourced foods to reduce your carbon footprint. At Le Taha'a Island Resort and Spa, instead of contributing to CO2 emissions by importing beef, lamb and poultry, the resident Chef makes imaginative use of the vegetables, fruit, fish and pork that can be found in abundance. Vegetable waste goes into the compost, and the rest goes to a pig farmer in exchange for ten piglets a year. Not only will you be trying traditional Tahitian delicacies like suckling pig and marinated fish, but you'll also be giving back to the community supporting local producers.
For more information on The Islands of Tahiti, visit www.tahititourisme.uk
---