While it's all too natural to sing sentimental praises about Santorini's magnificent domes and Mykonos' iconic beach clubs, Greece is so much more than its two most popular islands.
Below is, in our opinion, the most underestimated locations in Greece, ranging from lesser-known coastal towns to overlooked cities.
---
Kythnos
The island of Kythnos—the first stop on the Western Cyclades ferry route after departing Piraeus and doesn't have even a quarter of Santorini's ever-present Instagram mobs. It's certainly worthy of your time to get out and explore this stunning island and we highly recommend renting a Vespa for a leisurely tour of the island's therapeutic thermal springs in the hamlet of Loutra, followed by a visit to the whitewashed village of Messaria, which is full of magnificent palaces and domed cave homes. After you've worked up an appetite, head to one of the island's seaside tavernas which are beloved by residents and the sailing crowd. There are also some beautiful beaches to enjoy, including the long, sandy strip known as Agios Dimitrios on the island's south side.
---
Skopelos
Recognize those narrow cobbled roads and the sparkling marina? Skopelos, which can be reached by ferry from neighbouring Skiathos, featured as a stand-in for the fictional Greek island of Kalokairi, where Meryl Streep and Amanda Seyfried danced and sung in the original Mamma Mia! film. The charming main town is a flow of Byzantine-era monasteries and whitewashed buildings with orange tiled roofs that drop down to the seashore. Spend your time wandering the island's olive-lined slopes or basking in the waters at its pebbly yet completely peaceful beaches.
---
Folegandros
The rocky island of Folegandros, located on the southern border of the Cyclades, has been dubbed the most Greek of all of them. With Santorini close to the southeast, the principal village of Chora has frequently been referred to as the most beautiful town in the Cyclades. The majority of the island's beaches are only accessible by boat, and trips to remote caves and coves are available through local companies. The luxurious Anemi Hotel, just a short walk from a lovely pebble beach, checks all the boxes with its breathtaking infinity pool and luxury rooms with private pools overlooking the sea.
---
Lemnos
Due to its isolated location in the Northern Aegean, Lemnos provides a blissfully calm respite from the overcrowded islands of southern Greece. On Keros Beach, where Surf Club Keros offers lessons, you might want to spend your days learning to kitesurf. There is also the option to stay the night, as they have an onsite spa and glamping tents. There's also Varos Village, a once run-down town that has been reinvented as an exquisite resort with villas and suites boasting magnificent sea views, offering a more premium experience for those looking for a slice of luxury.
---
Ioannina
Explore Lake Pamvotida and the town of Ioannina, some five hours northwest of Athens, for a change of pace from Greece's coastal islands. This town has produced many famous Grecian writers and poets, and is also famous for the works of its excellent silversmiths and its majestic fortress, the earliest Byzantine fortification in Greece, having been built in 528 B.C. Hotel Antique, a delightful guesthouse adorned with Persian carpets and paintings by local artisans, is just a few blocks away and a short stroll from the lake. Mpoukia Mpoukia, a popular restaurant for meze best washed down with a glass of local wine, is a must-visit for supper.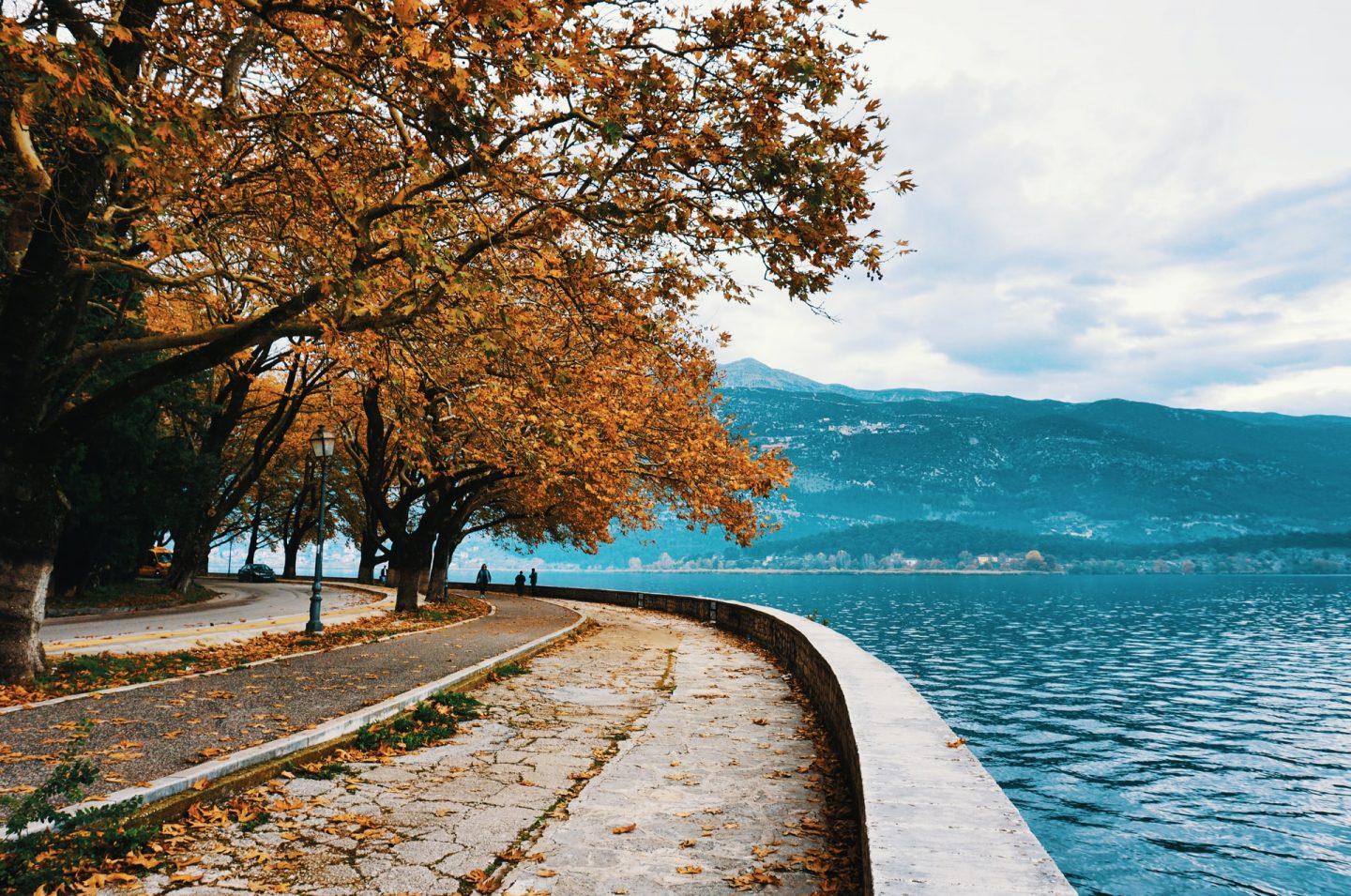 ---
Paxi
Due to its near proximity to Italy, the Ionian Islands' native culture has a distinctively Italian feel. To get off the usual route (i.e. beyond Corfu), head to Paxi, the smallest island in the archipelago with underwater caverns, sweeping green hills, and beaches that dip into the coastline like fjords. Paxi, which is made up of two islands (Paxos and Antipaxos), is dotted with olive fields and picturesque towns nestled in pine woods, all crisscrossed by hiking paths. Try the native "black wine" from tiny, family-owned vineyards near Antipaxos, then cool down at Orkos Beach – one of the most beautiful sands in the Ionians. If you're travelling in the summer, make a note of the numerous local music events that take place on both islands.