There's no doubt that a visit to the capital has been somewhat different in the last year, due to several lockdowns and restrictions in between. With restrictions now relaxed and life somewhat back to normal, we've got more than enough suggestions to inspire you and your family for an exciting visit to London.
The following London attractions include social distancing, timed admission, and other safety precautions in place – make sure to book tickets in advance.
Check back as we continue to update this guide throughout the summer.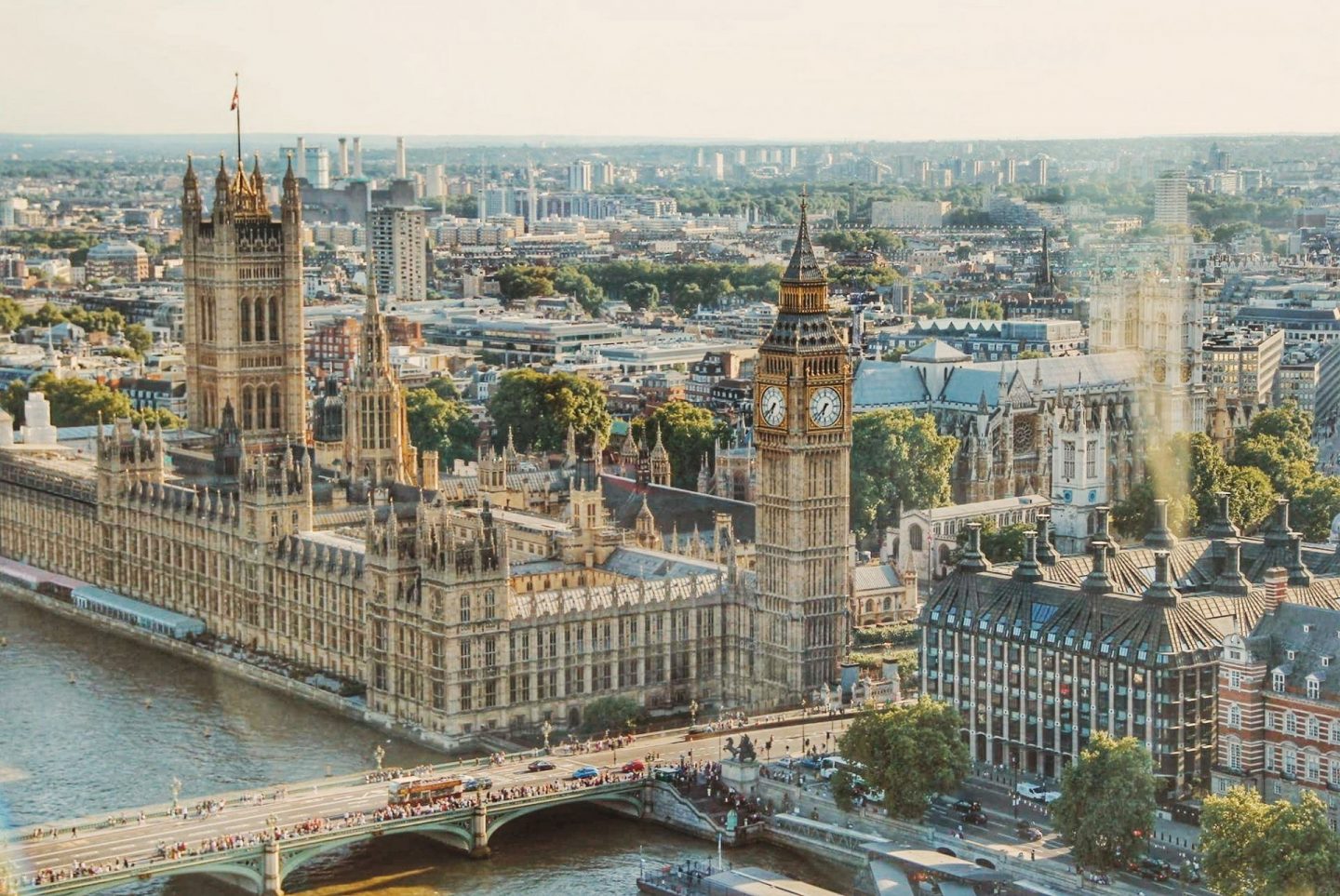 ---
Up At The O2
Take a walk on the adventurous side on a memorable guided tour atop London's iconic O2 dome. Suspended over the famous tent canvas, your climb will reach 52 meters above ground level. You can choose from Daytime, Sunset and Twilight Climbs to discover a different side of London. During the 90-minute climb, you will get to enjoy one of the very best 360-degree views of Historic Greenwich, The Olympic Park, and Canary Wharf.
You will also be fully briefed by your Climb Guide before donning your snazzy climb suit, shoes, and safety harness. When you're ready, make your way up to the steep walkway before connecting to the climbing system and starting your ascent.
The walkway has an inclination of 28 degrees on the way up and 30 degrees on the way down at its sharpest point. Once reaching the summit, you will be able to enjoy the breathtaking views of London in every direction and take some spectacular photographs before descending.
Climbs start from £32 and make for the perfect gift to experience with your other half or a fun and unforgettable family activity.
https://www.theo2.co.uk/up-at-the-o2/climb
---
ZSL London Zoo
Few places in the world can claim to be home to over 756 different animals, including tigers, penguins, flamingoes, and Komodo dragons and there aren't many places in London where you can spend a day learning to be a zookeeper and discovering how to feed animals from all over the globe. As a result, a trip to the ZSL London Zoo, the world's oldest scientific zoo, is a must for any visitor or even a local in the city.
This May, ZSL London Zoo is also launching a new immersive exhibit, Tiny Giants, celebrating the planet's smallest but mightiest animals.

Visitors will be given a bugs-eye view of the world, as they find themselves shrunk to the size of an ant, surrounded by a garden of giant leaves and flowers, to enter the Zoo's newest exhibit.
Tiny Giants, opening at ZSL London Zoo in May, will be free with Zoo entry – book your tickets now at www.zsl.org
---
Go Boat London
In the city's first self-driving boat experience – GoBoat – you can captain your own electric vessel and sail through the heart of London. Bring your family along as the boat can fit up to eight people on the eco-friendly vessels, 80 percent of which are made from recycled material.
All ages will enjoy the cruise as you map your route across London's canals, passing by London Zoo, Regents Park, Camden Lock, and the 250m long Maida Hill Tunnel. Captains are given training upon arrival and the boats are available for hire and operate on Regents Canal. GoBoat vessels can also be hired in Kingston and Canary Wharf.
Prices are as follows: £79- £89 for one hour, £119-£129 for two hours, and £159-£169 for three hours.
https://goboat.co.uk/paddington/
---
Madame Tussauds
Madame Tussauds in London, also referred to as "London's favorite tourist destination," and has been visited by over 500 million people since its launch and welcomes over 2.5 million tourists per year.
Madame Tussauds in London features more than 400 life-like replicas of some of the world's most famous names, including legends and superstars, historical heroes and visionaries, and even religious figures and criminals.
If you are a Star Wars or Marvel fan, it's recommended to buy a Standard Ticket online ahead of time to gain access to both the Star Wars Experience and the Marvel Super Heroes 4D Experience.
https://www.madametussauds.com/london/
---
The London Eye
With so many landmarks and tourist attractions, one could spend months roaming the streets of London and still not see the whole city. But visitors can get a bird's-eye view of London's skyline and see all of the magnificent landmarks in one sitting, thanks to the London Eye.
The London Eye receives approximately 3.5 million visitors each year, making it more famous than Stonehenge, the Taj Mahal, and the Great Pyramids of Giza. Visitors can see up to 40 km, or as far as Windsor Castle, by riding in one of the 32 capsules.
There are maps inside the capsules that point out all of the different sights and attractions, and you can even use the touch screen devices to read more information about the various buildings and landmarks you'll be able to see during your tour.
---
Warner Bros Studio, London Tour
Visit the original sets from the Harry Potter films and immerse yourself in the magical world of Hogwarts! A must-see for Harry Potter fans; families of all ages will love this day out, which features the most surreal sets, decorations, costumes, and everything Harry Potter.
The Great Hall at Hogwarts, Diagon Alley, the Hogwarts Express, and the Forbidden Forest are among the Studio's highlights. Not in central London, but an hour away by coach, train, and shuttle.
---
Hampton Court Palace & The Garden Maze
Hampton Court Palace brings history to life for all. Highlights include Tudor kitchens, Henry VIII's State Rooms, and, without a doubt, the world-famous maze. Seasonal activities keep Hampton Court exciting and fun, and costumed experts will enthrall you with what it was like to live here during the Tudor period.
https://www.hrp.org.uk/hampton-court-palace/
---